Courtney Roth's powerful and inspiring blog about her son Tripp's journey with Junctional Epidermolysis Bullosa.
Patrice Williams chronicles life with their son Jonah who suffers from Junctional EB Non Herlitz.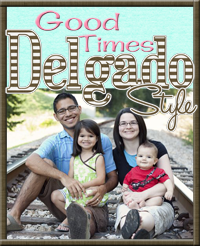 Vanessa and Jason Delgado share their experiences and the role that faith plays in their lives.
Caroline Ruhl and he journey as an advocate and caregiver for Romanian orphan Raul, who suffers from Recessive Dystrophic EB.
Kerri Spinazola EB mom and a passionate advocate for her daughter Melina and all of this who suffer.  She created this site to help raise awareness and educate others about EB.
Daylon's story is one full of hope and healing.  After receiving a life changing bone marrow transplant, his mom writes about challenges that continue to be a reality as well has the happiness and joy of her family.
In honor of her son, Sara has created a blog that has become a valuable resource to many EB families and advocates.